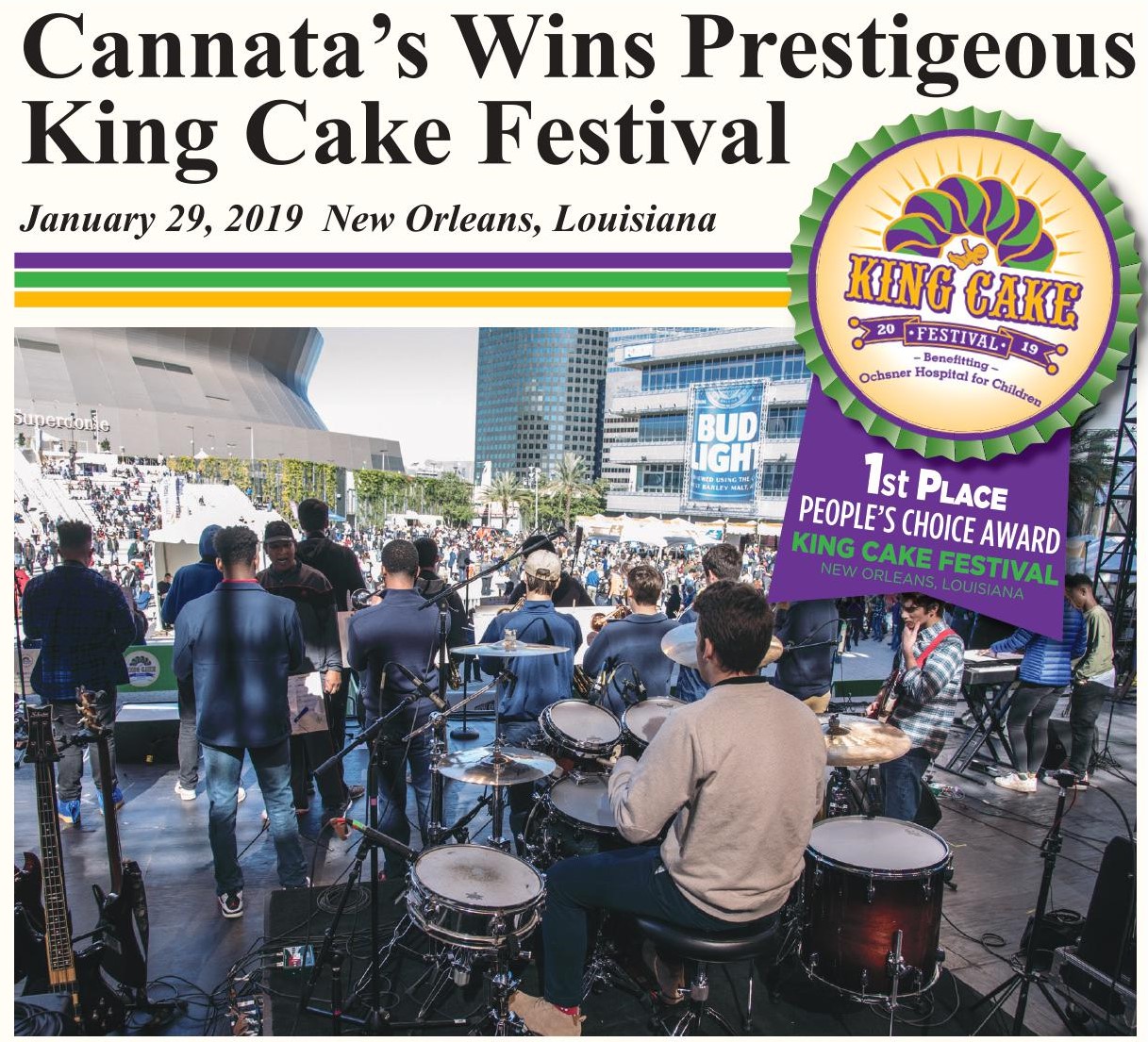 People's Choice Award Winner
Thousands gathered at Champions Square next to the world-famous, New Orleans Superdome, for the annual King Cake Festival, benefiting Ochsner Hospital for Children.
At the festival, a panel of judges selects the best king cakes, picking winners in the categories such as best presentation, best traditional, and most unique.
Cannata's Bakery of Houma, Louisiana took First Place for the coveted People's Choice Award with their signature Gooey Butter Snicerkdoodle flavored king cake.
"New Orleans is ground zero for Mardi Gras.  Our family couldn't be more proud, Number One in NOLA, it's quite an honor.  We are committed to delivering on that promise of quality with every cake we ship.  We are most appreciative" Cannata said.
Laissez Les Bon Temp Rouler–Cannata's King Cakes, the King of Cakes!